Hayley Colwell Speaks About Dressage
Friday, August 10th, our sponsored rider and four-time national champion, Hayley Colwell (seen below right) got the chance to speak to BBC Radio Manchester's Heather Stott about the dressage industry. Listen to the interview below.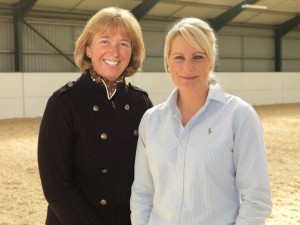 If you'd like to hear Hayley's interview with Heather, you can below…
[wpaudio url="https://www.daysonhewitt.co.uk/wp-content/uploads/Hayley.mp3″ text="Listen to Hayley on BBC Radio Manchester with Heather Stott" dl="0″]
---
You can listen to Heather's morning show on the BBC website.