Less Than a Week to go to Badminton Grassroots!
Milton Keynes, Tuesday 23rd and we were eventing again just four days after Hambleden.  We re-routed here after the weather caused the cancellation of Goring Heath. A beautiful sunny day for a change and MKEC proved popular once again with Zara Phillips, Ollie Townend and Piggy French just a few of the names turning up.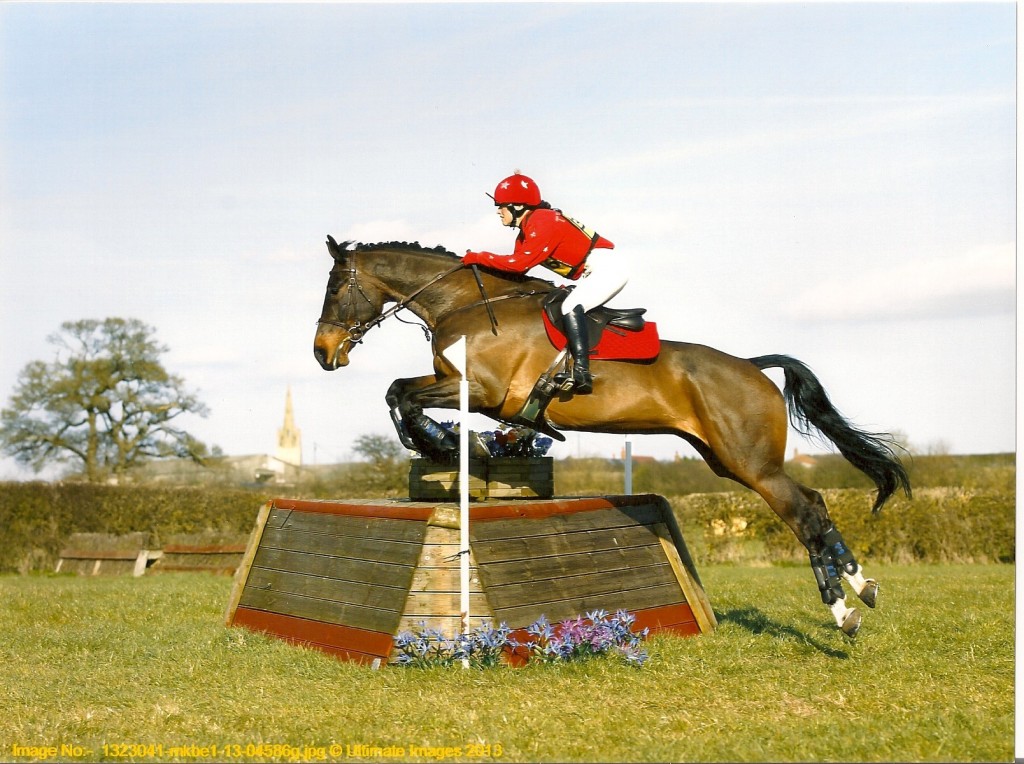 Reggae Man (aka Winston) looks in excellent condition and we warmed up for the dressage with no major dramas, although we had to keep clear of a mare that was trying its best to throw its rider off. Once again our dressage was obedient and I felt had gone well enough for a low 30's mark but we only managed a 34, which was still in the mix (the best mark was a 29.5)
Next up was the show jumping, where one of my local supporters, Davina West, also lent a hand.  Winston again warmed up well, but on entering the ring something in the announcing box caught his eye and all of a sudden we had an excess of energy. This resulted in him being a bit too keen and forward between the fences, although he was jumping well, if a bit of a handful. Coming to the double Winston decided to think of something other than jumping the fence which led to a lack of attention coming in to it and he just left a hind leg behind to take down the first part. A lovely round with lots of big jumping efforts but we finished with the four penalties.
Onto the cross country and listening to the commentary there had been a few stops around the course but no one fence causing any particular problems. I knew in my head the lines I was going to take at the more tricky fences and which ones he needed setting up for. Away we went, Winston was again keen to get on with the job but carried on jumping well. We were enjoying a fault free round, he listened to me when I wanted him to come back to me and reacted when asked to go forwards, all was well, that was until we reached the water! Having set him up nicely for the skinny before the water Winston broke into a trot half way through the water, I asked him to canter on which he took as the signal to go and we launched up the step and out of the water a stride early, he clipped the top of the step and pecked on landing. Ever had that feeling when you can see the disaster but can do nothing about it! As Winston stumbled forward he dropped his head and he was not in front of me when we reached dry land. Over his head I went, but with a graceful swivel around his head I luckily landed on my feet and no real harm done apart from frustration. The jump judge kindly helped me back on board – being only 5'1″ trying to get back on a 17hh from the ground with cross country length stirrups just doesn't work!! We went back through the water and this time negotiated it correctly and continued on the course and completed without any other errors.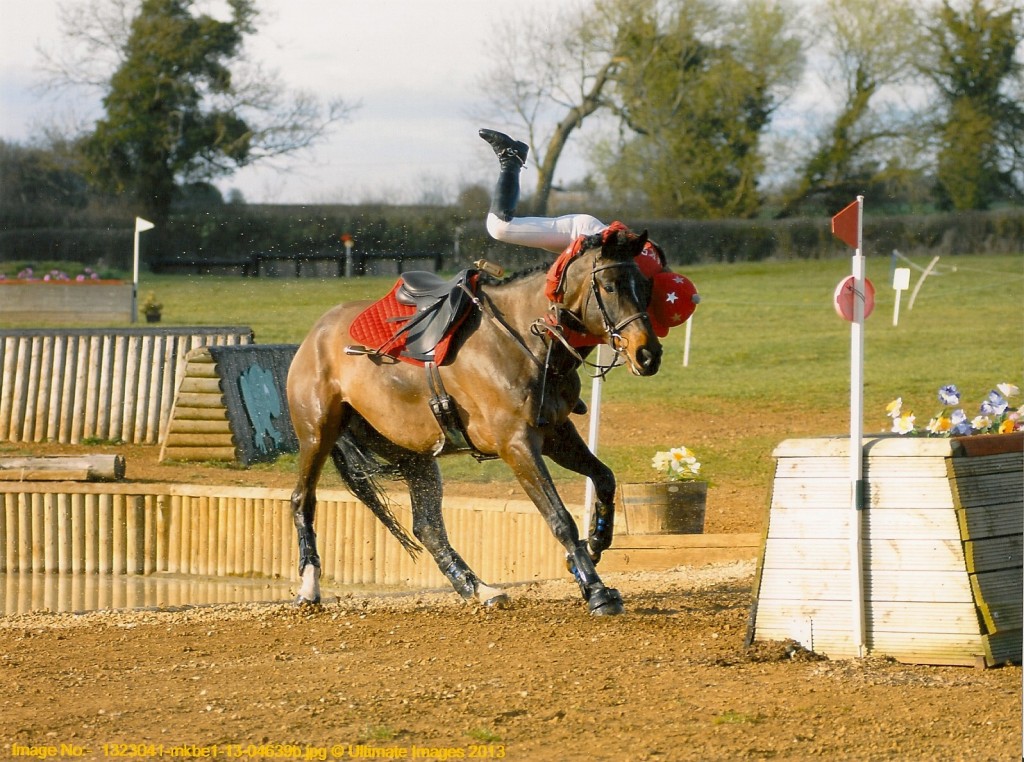 Needless to say I was at the time extremely disappointed with this result, but upon reflection we must learn from our mistakes and you can be sure I will not be repeating this at Badminton – not if I can help it – and on the plus side I didn't get wet!
On Thursday 25th the build up continued with an Andrew Gould lesson at home. Andrew put us through our paces and we got some good work out of Winston which hopefully has added the sparkle we will need next week.
To stop me from dwelling on Badminton and getting myself worked up I have given myself little target dates of other things to look forward to. Today was a nice long hack just the two of us, Winston felt well after also having had his back checked on Thursday. Sunday will be our final canter work out and then Monday we have our final lesson with Giles Carradine. So I figure it will be Tuesday when the nerves start to visit! I am going to do some baking Tuesday evening so that we have some "munchies" to take with us to keep our supporters fuelled through the day!
You can see from the pictures how well Winston looks and what a shine he has to his coat which again I put down to the Foundation supplement, which is providing him with all the essential nutrients and vitamins he needs to be in tip top condition for Badminton and his competition programme for the rest of the season.
Thursday 2nd May Schedule
12.25 – Dressage
15.22 – Show Jumping
16:24 – Cross Country