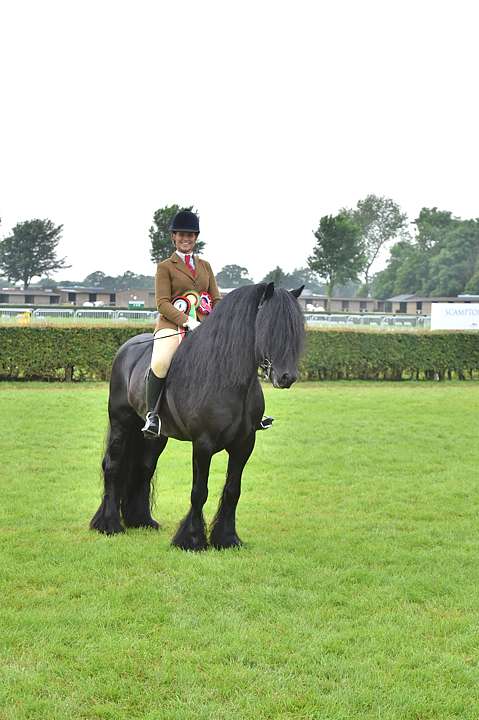 What a fantastic year Sarah Field, our sponsored rider has had in 2016. Her recent achievements are listed below and we wish her the best of luck at Olympia Horse Show on Monday 19th December. This will be Sarah's final show before the pitter patter of tiny feet arrive in 2017, with Sarah welcoming her first child into the world.
Smart Move lll, 16.1 Plaited Skewbald Gelding
1st & Ch RIHS qualifier at BSPA Northern Regional Show, 4th HOYS qualifier at North of England & placed every time out this year
Charly Syndrome, 7 year old 142cm Piebald Traditional Gelding
1st & Res Ch at BPSP 2A Cheshire Premiere Show, 5th HOYS qualifier North of a England & placed in every outing. Forgot to mention BSPS 2a, where Charly was 1st & Res Ch was also an RIHS qualifier
Moelview Crusader, 7 year old Sec B Gelding
1st NPS Ringside Stud qualifier at NCPA Staffs show
Ellister Islay Mariner, 6 year old highland stallion
1st Olympia direct qualifier at BSPS Heritage Champs, 3rd HOYS qualifier at Three Counties show, 4th HOYS qualifier at Royal Highland, 4th HOYS qualifier Stoneleigh Horse Show, 5th HOYS qualifier NPS Summer Champs
Murvey George, 3 year old Connemara Colt
1st & Ch NPS Leyhill Stud mixed M&M in hand qualifier at Derbyshire Festival, 1st & Ch mixed M&M in hand at North of England, graded class 1 at the northern Connemara headings at Osbaldeston, 1 Of only 2 to achieve this out of 11 colts present
Setmabanning Danny Boy, 2 year old Fell Colt
Licensed this year & tested FIS clear (unshown to date) "Kilimazing Realt'or" 12 year old Connemara stallion, 2nd HOYS M&M WHP qualifier at Derbyshire Festival, 1st & Ch HOYS M&M whp qualifier at NPS Summer Champs show
Tarbarl Matthew, 9 year old Dales Stallion
1st HOYS qualifier at Lincolnshire County, 2nd HOYs qualifier at NPS Spring Festival, 2nd HOYs qualifier at Cheshire County, 1st Dales Stallion in hand at Great Yorkshire, 2nd HOYs (highest placed dales for 2nd year running) 3rd HOYS Tagg La Liga HOYS awards & highest placed dales in the final placings.
Let's see what 2017 has instore…
---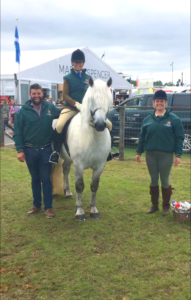 Day, Son and Hewitt are proud to announce our Sponsorship of North West Show Producer, Sarah Field.
Sarah is an established rider producing her own horses and ponies in Lancashire. She regularly reaches HOYS and Royal International. Sarah's family have their own livery yard and currently have 15 of their own horses and ponies; ridden, young stock, broodmares and stallions. In the spare time Sarah has aside from showing, she will often be out helping others with their horses, as she is a qualified instructor and has a large client base. Her partner, Josh Eddleston, is an established registered farrier in the North West and is often seen out on the show circuit with Sarah.
Sarah specialises in Native breed ponies, owning a national winning Dales called Matt and a Connemara stallion called Dave, both HOYS attendees last year. Matt has already qualified for HOYS this year in the NPS Fell & Dales final after winning at Lincolnshire County Show recently. Of course Sarah will also be aiming for Olympia where she has had previous success in Best of Breed!
Here at Day, Son and Hewitt we are really excited to be working with such a promising rider with a great team behind her and looking forward to what this season will bring!
---