Day 2: Our Favourites at the KWPN Stallion Show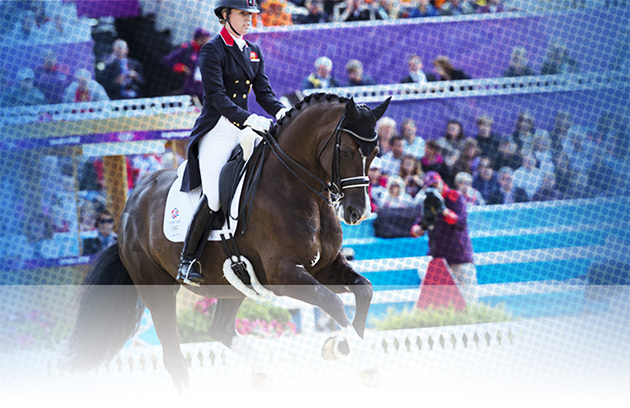 Today was an early start at the KWPN Stallion Show, as we watched the groups of 3 yr old potential dressage colts being evaluated for round two of the grading. 40 of the 68 put forward went through to round 3. The Vivaldi sons had a very strong group with 4 out 6 being accepted, they were lovely types with scopey movement. The Bordeux sons also had a very strong group.
Our Personal Favourites from KWPN
Some personal favourites of mine also selected were a black Jazz x Negro owned by Blue Hors & a bay UB40 x Contango that both had exceptional movement, however the stand out colt for me today was the Apache x Hitchcock for type & movement he was out of this world, I have put the Euro millions lottery on and failing that will try to fit him in the car before I leave!!
The competitions for 4, 5 & 6 yr olds followed and the outstanding young horse out of all these groups was the 6 yr old CHARMEUR (Florencio X Jazz) he gained a 10 for his wow trot, all I can say is watch out Valegro, Rio 2016 is going to be interesting!!
A demo by Adelinde Cornelissen on Parzival (my favourite!) followed where we watched what can only be described as perfect piaffe from a superstar of a horse, he showed his amazing talent and ability and that at the age of 16 he has a few gold medals left in him yet!!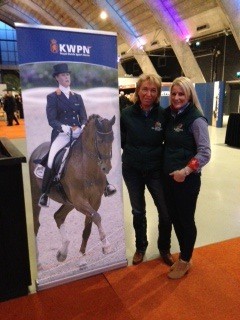 Going into the late evening the competition for the PSG – Grand Prix stallions took place where they each had 4 minutes to wow the crowds, we saw the likes of Westpoint, ZiZi Top, Apache, Vivaldi amongst others but it was Hans Peter Minderhoud on Vivaldi (Krack C) who had us all on our feet & made those four minutes feel like one! The stallions were then all brought back in to the arena and the people had to choose their winner by way of clap-o-meter, scream-o-meter, make-as-much-noise-as-you-can-o-meter!! This would just not happen in the UK, if a nice horse is in the ring we all demand silence, over here the bigger it moves the louder we cheer! At 10pm It was Vivaldi & Hans Peter that lifted the roof off the building to take the championship at the end of day 2.
Tomorrow we will see which 3 yr old is crowned champion 2013, who the KWPN has selected as their "Horse of the year" and of course to see what phenomenal prices the 3 yr olds make that have been put to the select sale, I'm predicting lots of £00000's!!
We took this video so you could get an idea of just how great the atmosphere was at KWPN!