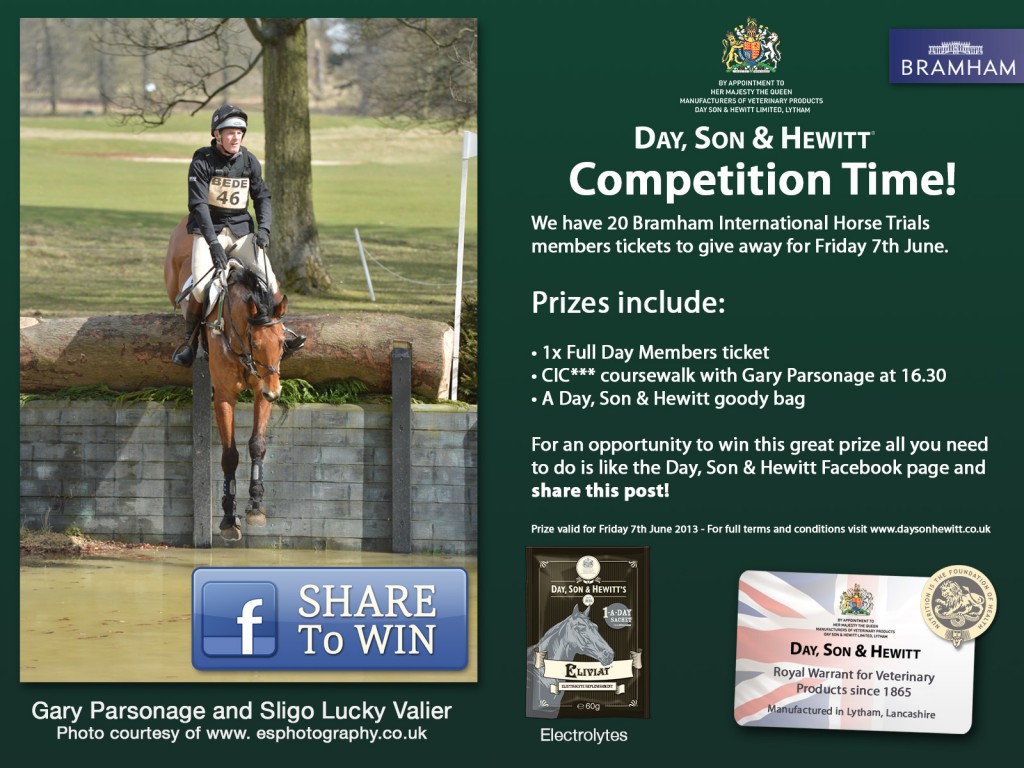 Thanks to everyone who took part in our recent Facebook competition to win one of 20 Bramham International Horse Trials bundles.
The lucky winners are:
Angela Gregory
Becky Blyton
Danni Milner
Denise Ann Nancarrow
Jacqueline Millican
Joanne Stacey
Keren Webster
Kirstie Newall
Krystin R Gregory
Laura Seales
Louise Cupitt
Lucy Reddington
Nik Elder
Penny Grubb
Sarah Barnes
Sarah Penney
Shelley Williams
Ste Olly Briggs
Vicki Smith
Yvonne Hargreaves
Congratulations to those that won and thank you to everyone who took part. Keep an eye out for more great competitions and news on our Facebook and Twitter!
---