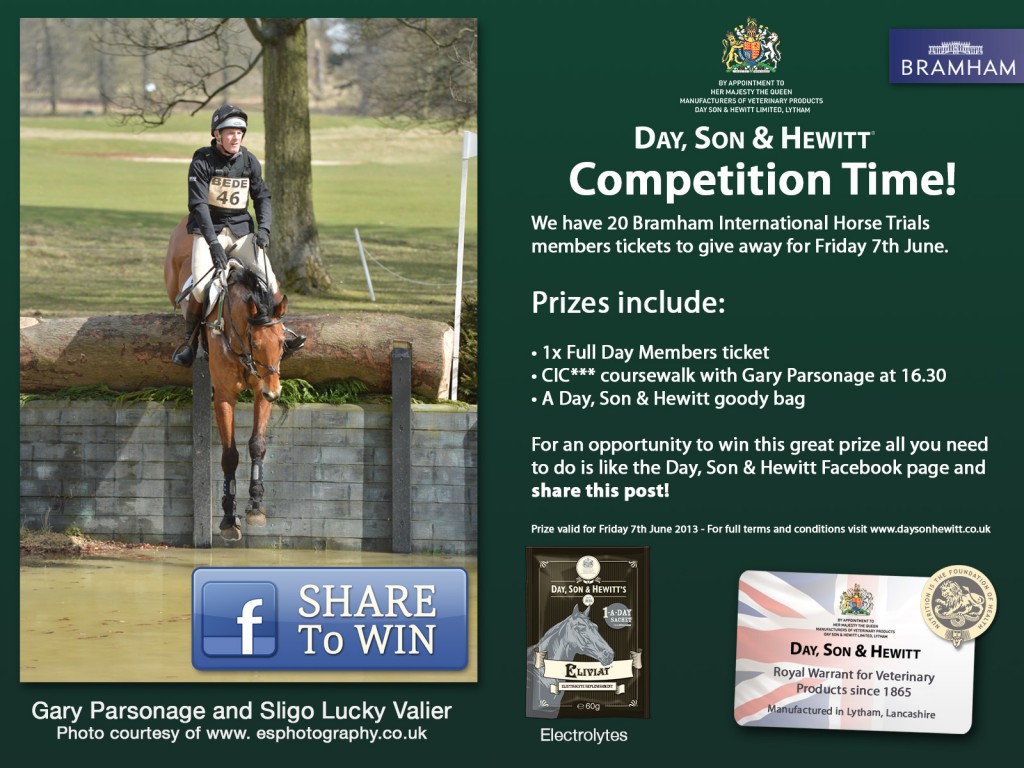 Thanks to everyone who took part in our recent Facebook competition to win one of 20 Bramham International Horse Trials bundles.
The lucky winners are:
Angela Gregory
Becky Blyton
Danni Milner
Denise Ann Nancarrow
Jacqueline Millican
Joanne Stacey
Keren Webster
Kirstie Newall
Krystin R Gregory
Laura Seales
Louise Cupitt
Lucy Reddington
Nik Elder
Penny Grubb
Sarah Barnes
Sarah Penney
Shelley Williams
Ste Olly Briggs
Vicki Smith
Yvonne Hargreaves
Congratulations to those that won and thank you to everyone who took part. Keep an eye out for more great competitions and news on our Facebook and Twitter!
---
Below is the story of Trudy Johnson as she prepares for this year's Badminton Horse Trials. Trudy will be providing us with more diary entries as she makes her way to Badminton, so be sure to check back for updates on her story.  
Since the age of 9, when I was lucky enough to get my first pony, I have dreamed of competing at an International Event.  Dreams take different turns and sometimes take longer to achieve, but the reality is never to give up on them.  It has taken me a while but after spending most of my life show jumping where I have worked for some great people, travelled to New Zealand to work for an Olympic show jumper Colin Macintosh and had one exceptional Irish Sports Horse out of King of Diamonds who took me to Royal Windsor at Foxhunter, I have now spent the last two most exhilarating seasons with British Eventing and after qualifying for Badminton Grassroots 2013 I can see a real possibility of achieving those ambitions. (more…)
---
Thanks to everyone for your 'Equine Valentine' competition entries. After taking some time to consider all the stunning images we received, we finally settled on choosing this entry as our winner: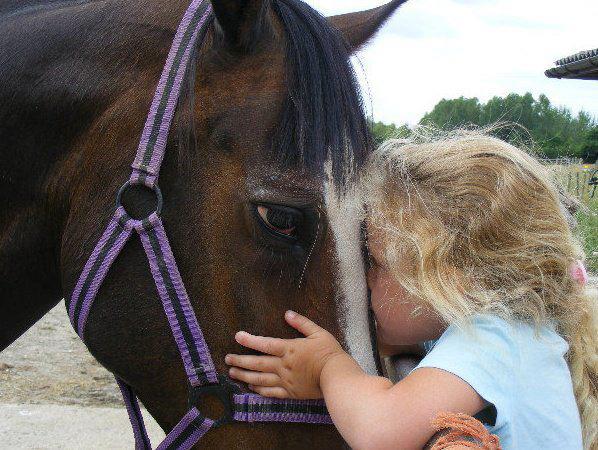 (more…)
---
This February, Day, Son & Hewitt is holding an amazing competition. You could be in with the chance of winning:
2x VIP Tickets to Julie Templeton's upcoming Masterclass (in associatin with Day, Son & Hewitt)
A month's supply of any Day, Son & Hewitt Premium Nutritional supplement
So how do you enter we hear you ask? Simple!
Take a photo of your horse (preferably with you in it!)
Upload it to our Facebook wall – you don't have to use a new photo, you can use one you've already taken
Leave a short description about the photo (no more than about 50 words) describing why your horse is your Equine Valentine
That's it! It's as simple as that
A little more about the prize…
Morning Session: An hour training session with Julie herself in a group of no more than 5. Afternoon Session: All participants will then be able to put their new found skills in to practice in a showring environment whilst receiving tips from Julie on how to further improve their skills.
The Masterclass will be held at Bishop Burton College Equine Centre, which is home to outstanding facilities. The Masterclass will be held in the £3 million arena, which contains seating for 500 along with a large indoor area for warm-up beforehand.
---